You can make your business successful in a number of ways. However, in case your company is in dire need to disseminate information to peripheral partners and clients, you should ask yourself whether the working practices that you are using are easy, effective, and as professional as possible.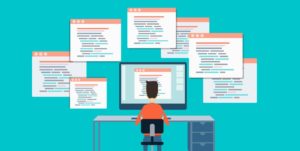 In the digital era, several ways are in place that can enable a company to maintain its employees and other external partners in a connected manner so as to share information. Of all the ways that enable effective communication and information sharing, there is none that can beat extranet. Extranet enables the sharing of information through a web portal. This is an indication that you do not have to be at a specific place to access extranet. This makes extranet the perfect network that can be sued by companies to share information with third parties such as business associates, customers, and shareholders.
Extranet can be applied in a variety of industrial sectors since everyone needs to share some private information with a certain third party, for instance, an agent.
The light bulb moment about the extranet is its efficiency that cannot be matched. A business can secretly create an online store that is secure and that can be accessed by all interested parties centrally. This manner of information sharing is efficient and makes it possible for everyone to access the correct information at any time. Why would you need an extranet for your company or business?
Sharing of information is simple
Maybe you can argue that it is possible to share company files via e-mail. While this fact holds true, it is necessary to consider what happens to large files. The files clog the inboxes of staffs and other third party persons of your business and delivery may fail in the long run. Searching for such information on email is such a daunting, irritating, and time-consuming task.
This is because the information is held up in large chunks of email since employees receive several emails in a day. This act hugely impacts the productivity of staff. However, when you use the Glasscubes extranet, you will be able to access all the information that you need from a central point – the cloud. Searching the Glasscubes workspace is not hard hence you can get the information that you need in just a few clicks.
Assets are secure and safe
A company's lifeline is the information it has. Glasscubes makes it possible to have all documents in an up to date version and secure. Moreover, the persons who can access the information are the ones who belong to a certain workspace, and each staff has a password that they can use to access the workspace.
Never mind if a certain email you sent was so large that your colleagues were not able to download. Glasscubes ensures that all the information is secure in the cloud. You will not experience the issues of sending the wrong messages to staffs since they can access all information from the cloud.