Security breaches as far as data is concerned to happen almost every day and it is hard to keep counting as they occur. It is good to ask what are the attributes of a small data breach and what does a big data breach looks like. This article will take into consideration some of the biggest data breach incidents in history.
Heartland payment systems
This happened in the year 2008 where over 130 million credit cards were exposed to risky transactions. The persons indicated on this offense were Gonzalez Albert and some other two Russians. It is alleged that Albert, who hails from Cuba, was the mastermind behind the operation.
This operation led to the loss of credit cards and debit cards belonging to various clients. Security experts and analysts had forewarned people against the SQL injection on their credit and debit cards. In spite of the many warnings that had been sounded about the SQL injections, many people were preyed on by these criminals.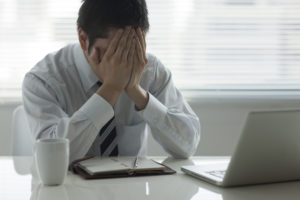 TJX Companies Inc.
In this data breach case, over 94 million credit cards were exposed to risk. This happened in the year 2006 but the reports given to this effect are somehow conflicting. They do not add up. A certain report is seen saying that the cybercriminals capitalized on the data encryption system that was somehow weak and they made away with credit card data.
This happened in the process of a wireless transfer that involved two stores in Miami belonging to Marshall. The other report says that the hackers broke into the TJX network through the use of kiosks that permitted people to apply for jobs online. The latter report is somehow credible since the network that TJX had did not have adequate security especially firewalls. The ringleader of the pact was Albert Gonzalez. He together with eleven of his accomplices was sent behind bars for 40 years.
Epsilon
This data breach act was reported to have happened in March 2011. It has not been possible to determine where the breach came from. However, experts have agreed almost unanimously that the breach could be an opening to huge and uncountable phishing scams and unmatched stealing of identities. Various views have been argued for the breach.
The Chief Security Officer in BT, Bruce Schneier, wrote in his blog that there is a probability of having lost over a million email addresses and names and other information that belonged to customers. He further states that the personal information stolen could be applied to stage some personalized phishing attacks to unsuspecting customers.
The stealing of personal information is not aimed at making away with anything from the company but this is aimed at stealing from unsuspecting clients who are always shopping online and doing other businesses online. The breach is estimated to have amounted to slightly over $4 billion dollars. Epsilon is known to handle over 2,000 global brands, and it further handles over 35 billion emails per year. In view of this, it is argued that this scam could be the biggest breaches of our time.